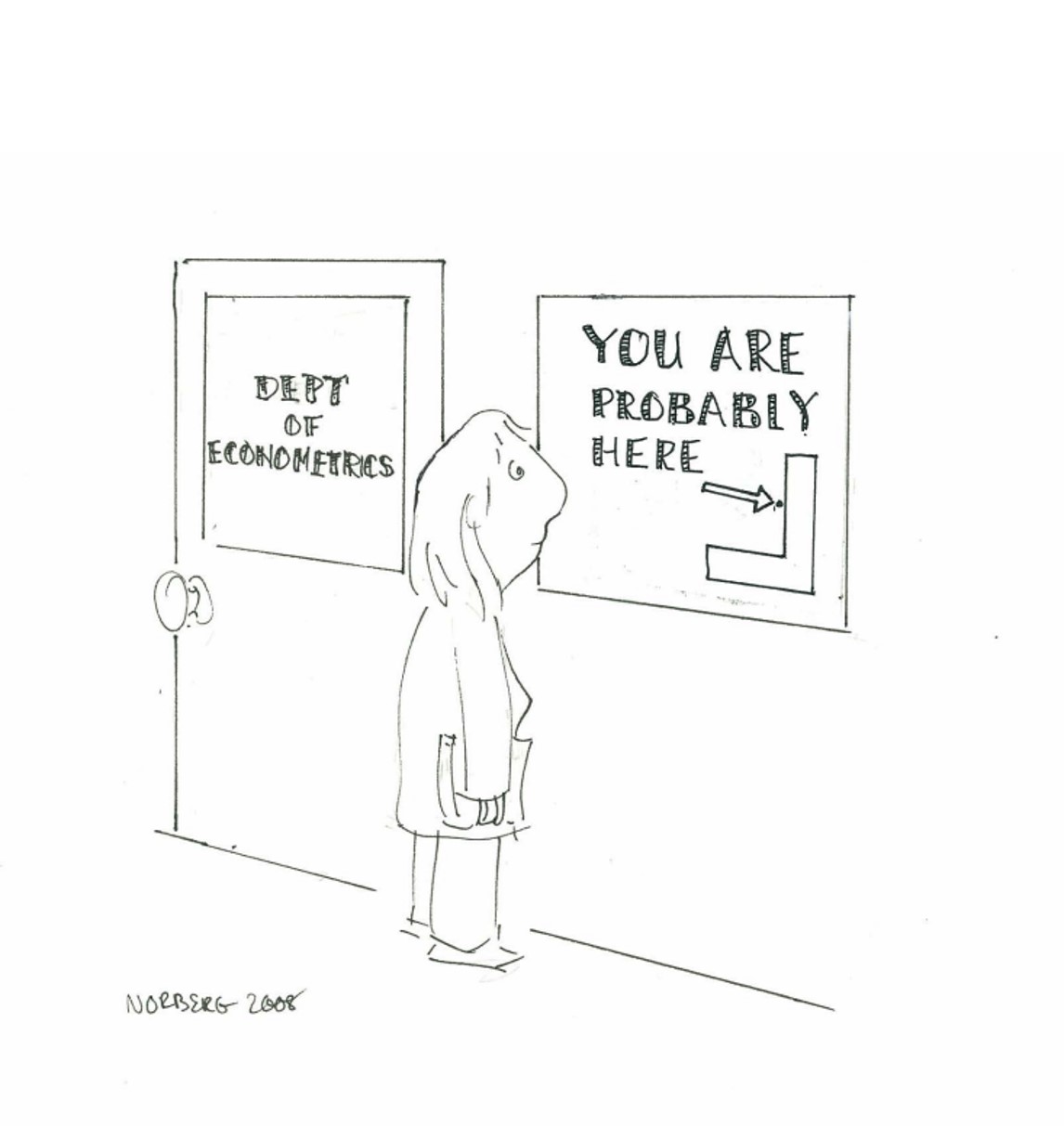 Research Interest
My research interests lie at the intersection between business and social values of information systems and technology.
Social Value of IT

1.1 Societal Impacts of Digitalization
1.2 Harnessing Technology for Environmental Sustainability
1.3 Automation and Future of Work

Business Value of IT

2.1 Business Impacts of IT Investments
2.2 Business Analytics
Publications
1.1 Societal Impacts of Digitalization

Park, J., Pang, M.S., Kim, J., and Lee, B., 2021. "The Deterrent Effect of Ride-Sharing on Sexual Assault and Investigation of Situational Contingencies," Information Systems Research (32:2), pp.497-516 [LINK][SSRN]
Park, J., Cho, D., Lee, J.K. and Lee, B., 2019. "The Economics of Cybercrime: The Role of Broadband and Socioeconomic Status," ACM Transactions on Management Information Systems (10:4), pp.1-23. [LINK]
Working Papers
Full drafts of the following working papers (excluding work in progress) are available upon request.
1.1 Societal Impacts of Digitalization

Kyung, N., Park, J., Kwon, J., and Lee, B. "Consumer Reaction to a Data Breach in Mobile Commerce: Evidence from a Natural Experiment," under revision for 2nd round review at Information Systems Research
Park, J. and Pang, M.S. "Information Technology on the Beat: The Impacts of Body-Worn Camera and Facial Recognition Technology on Public Safety," in preparation for submission
Park, J. "How the Sharing Economy Changes the Tourism Landscape: The Complementary Impacts of Airbnb and Uber," in preparation for submission
Park, J. "Overworking from Home: Overtime Work Restriction Policy, Telework, and Occupational Health," work in progress
Kim, J., Park, J., and Lee, J. "Gender-Blind or Gender-Biased? Gender Gap and Project Development Stage in Crowdfunding," in preparation for submission
Kim, D., Park, J., Lee, C., and Zo, H. "Who Guards the Home? An Empirical Analysis of Online Home Services Platforms and Burglary," work in progress
Lee, M., Park, J., Cho, D., and Lee, H. "Does Bike-Sharing Help Commercial Revitalization? The Impact of Bike-Sharing on Sales in Local Commercial Districts," work in progress
1.2 Harnessing Technology for Environmental Sustainability

Park, J., Han, K., and Lee, B. "Green Cloud? An Empirical Analysis of Cloud Computing and Energy Efficiency," under revision for 4th round review at Management Science
Park, J., Han, K., and Lee, B. "Reconciling Economic and Environmental Goals: The Role of Information Technology in Decoupling Productivity Growth and Energy Use," under revision for 2nd round review at Production and Operations Management
Park, J. "Are Robots a Bless or a Curse for Sustainable Operations? Firm-Level Evidence on Industrial Robots and Energy Efficiency from 41 Developing Countries," work in progress
Park, J., Chung, S., and Han, K. "Toward Green Data Centers: Regulations, Green IT Innovation, and Firm Value," in preparation for submission
Park, J. and Park, Y. "Green Innovation Amidst Abundance of Fossil Energy: Firm-Level Evidence from Patenting During U.S. Shale Boom," in preparation for submission
Park, J. "The Role of Information Systems in Adaptation to Climate Risks: Lessons Learned from COVID-19," work in progress
Park, J. "Greenwashing in the Cloud: Cloud Computing Adoption, Corporate Sustainability Disclosure, and Environmental Performance," work in progress
1.3 Automation and Future of Work

Eun, S., Park, J., and Lee, B. "The New Wave of Automation? Industrial Robots and the Decline of Non-Routine Manual Tasks in U.S. Manufacturing," under revision for 2nd round review at Information Systems Research
Park, J. and Kim, J. "A Data-Driven Exploration of the Race between Man and Machine in the 21st Century," submitted
Park, J., Han, K., and Lee, B. "Information and Communication Technology and Wage Structure: The Role of Environmental Uncertainty," in preparation for submission
2.1 Business Impacts of IT Investments

Park, J., Son, Y., and Angst, C. "Value of IT in Building Resilience During Crises: Evidence from U.S. Higher Education's Transition to Online During the COVID-19 Pandemic," under 2nd round review at MIS Quarterly
Gong, F., Park, J., and Cao, Y. "The Impact of IT Spillovers on Technical Efficiency: The Roles of IT Intensity and Supply Chain Relationships," submitted
Han, K., Koh, B., Nault, B., and Park, J. "Using Labor as a Measure of Transaction Costs to Assess the Impact of Information Technology," submitted
Park, J. and Han, K. "Return on Cloud Computing Investment: The Role of Environmental Uncertainty," in preparation for submission
Park, J. and Rhee, M. "Shelter in the Cloud: The Role of Cloud Computing in Building Resilience During the COVID-19 Pandemic," work in progress
2.2 Business Analytics

Park, J., Kim, J., Cho, D., and Lee, B. "Pitching in Character: The Role of Video Pitch's Personality Style in Online Crowdfunding," under revision for 3rd round review at MIS Quarterly
Park, J. "Toward Optimal Curriculum Design of Online Business Education: A Learning Analytics Approach," work in progress
Conference Presentations
Park, J. and Han, K., 2020. "Returns to Cloud Computing Investments: The Role of Environmental Uncertainty", The Korea Society of Management Information Systems (KMIS) Fall Conference, Seoul, Korea (virtual) [Best Paper Award]
Park, J. and Han, K., 2020. "Returns to Cloud Computing Investments: The Role of Environmental Uncertainty", Americas Conference on Information Systems (AMCIS), Salt Lake City, Utah, USA (virtual)
Park, J., 2020. "How the Sharing Economy Changes the Tourism Landscape: The Complementary Impacts of Airbnb and Uber/Lyft", Pacific Asia Conference on Information Systems (PACIS), Dubai, UAE (virtual)
Park, J., 2020. "How the Sharing Economy Changes the Tourism Landscape: The Complementary Impacts of Airbnb and Uber/Lyft", Statistical Challenges in Electronic Commerce Research (SCECR), Madrid, Spain (virtual)
Park, J. and Kim, J., 2019. "Evolution of Task Automation in the 21st Century: A Data-Driven Exploration of the Race between Man and Machine", International Conference on Information Systems (ICIS), Munich, Germany
Kyung, N., Kwon, J., Park, J. and Lee, B., 2019. "How does a data Breach Impact Online Consumer Behavior", INFORMS Conference on Information Systems and Technology (CIST), Seattle, Washington, USA
Park, J. and Kim, J., 2018. "Fixing Racial Discrimination through Analytics on Online Platforms: A Neural Machine Translation Approach", International Conference on Information Systems (ICIS), San Francisco, California, USA
Eun, S., Park, J. and Lee, B., 2018. "The End of Job Polarization? Information Technology, Industrial Robot, and Employment in US Manufacturing", Workshop on Information Systems and Economics (WISE), San Francisco, California, USA
Park, J. and Kim, J., 2018. "Leveraging Machine Learning to Reduce Racial Bias on Online Platforms: A Neural Machine Translation Approach", INFORMS Conference on Information Systems and Technology (CIST), Phoenix, Arizona, USA
Lee, Y., Park, J. and Lee, B., 2018. "Battle of Sharing Economy: The Contingent Effects of Ride-Sharing on Taxi Industry", Hawaii International Conference on System Sciences (HICSS), Hawaii, USA
Park, J., Kim, J. and Lee, B., 2017. "Are All Faces Created Equal? An Empirical Analysis of Face Disclosure and Facial Expression in Crowdfunding", Post-ICIS KrAIS Research Workshop, Seoul, Korea [Best Student Paper Award]
Park, J., Kim, J. and Lee, B., 2017. "Face Premium or Discount? The Contingent Effects of Face Disclosure and Facial Expression in Crowdfunding", *Workshop on Information Systems and Economics (WISE), Seoul, Korea
Park, J., Han, K. and Lee, B., 2017. "Energy Efficiency in the Cloud: An Empirical Analysis of Information Technology Outsourcing, Cloud Computing, and Energy Efficiency", International Conference on Information Systems (ICIS), Seoul, Korea
Kim, J. and Park, J., 2017. "Does Facial Expression Matter Even Online? An Empirical Analysis of Facial Expression of Emotion and Crowdfunding Success", International Conference on Information Systems (ICIS), Seoul, Korea
Park, J., Han, K. and Lee, B., 2017. "Is Cloud Computing Green? An Empirical Analysis of Information Technology Outsourcing and Energy Efficiency", INFORMS Conference on Information Systems and Technology (CIST), Huston, Texas, USA [Best Student Paper Runner-up]
Kim, J. and Park, J., 2017. "The Anatomy of Facial Expression in Online Crowdfunding Platform: A Machine Learning Approach", International Conference on Electronic Commerce (ICEC), Pangyo, Korea
Park, J., Han, K. and Lee, B., 2016. "Reconciling Economic and Environmental Goals: An Empirical Investigation of Information Technology and Energy Productivity", Post-ICIS KrAIS Research Workshop, Dublin, Ireland [Best Student Paper Award]
Lee, Y., Park, J. and Lee, B., 2016. "Battle of Sharing Economy: The Impact of Ride-Sharing on Taxi Industry", Workshop on Information Systems and Economics (WISE), Dublin, Ireland
Park, J., Kim, J. and Lee, B., 2016. "Which Tasks Will Technology Take? A New Systematic Methodology to Measure Task Automation", International Conference on Information Systems (ICIS), Dublin, Ireland
Suh, C., Park, J., Kim, J. and Lee, B., 2016. "What is Local Seldom Remains Local: Foreign Chatter and Stock Performance of Multinational Firms", International Conference on Information Systems (ICIS), Dublin, Ireland
Park, J., Han, K. and Lee, B., 2016. "Impact of Information Technology on Energy Productivity: An Empirical Investigation", INFORMS Conference on Information Systems and Technology (CIST), Nashville, Tennessee, USA
Park, J., Cho, D., Lee, J. and Lee, B., 2016. "The Internet is not Always Malicious: An Empirical Investigation of Socioeconomic Status, Social Capital, and Internet Crime", The Korea Society of Management Information Systems (KMIS) Fall Conference, Seoul, Korea [Best Paper Award]
Park, J., Kim, J. and Lee, B., 2016. "Are Uber Really to Blame for Sexual Assault? Evidence from New York City", International Conference on Electronic Commerce (ICEC), Suwon, Korea [Best Paper Award]
Park, J. and Lee, B., 2015. "The Distinct Effects of Information Technology and Communication Technology on Inequality: An Empirical Investigation", Post-ICIS KrAIS Research Workshop, Fort Worth, Texas, USA [Best Student Paper Award]
Park, J. and Lee, B., 2015. "The Distinct Effects of Information Technology and Communication Technology on Inequality: An Empirical Analysis from the Knowledge Hierarchy Perspective", Workshop on Information Systems and Economics (WISE), Dallas, Texas, USA
Park, J. and Lee, B., 2015. "Has Information and Communication Technology Changed the Dynamics of Inequality? An Empirical Study from the Knowledge Hierarchy Perspective", International Conference on Information Systems (ICIS), Fort Worth, Texas, USA